PanurgyOEM is proud to welcome Cambridge Audio as a new client.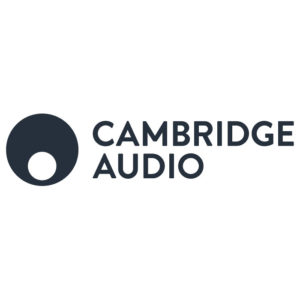 London based Cambridge Audio began as a division of Cambridge Consultants in 1968.  Their first product was the 2x 20W P40 integrated amplifier.  The P40 would make history as the first amplifier to use a toroidal transformer that would go on to be a standard component inside virtually every hi-end amplifier produced since.
The 1970s saw the introduction of Cambridge Audio's first loudspeaker with the launch of the R50 transmission line speaker
Fast forwarding to the 21st centrury, Cambridge Audio has introduced multiple new product lines:
NP30, the first Network Music Player, Minx Speaker line, the StreamMagic platform, Aero book shelf and floor standing speakers,  
Cambridge Audio has won a number of best product awards in the US and the UK.
PanurgyOEM will be working closely with Cambridge Audio to provide logistics services such as:
In warranty repair service

Out of warranty repair service

Returns management
Often a customer's first interaction with a company, after the initial sale, will be when a repair or return is required.  PanurgyOEM's efficient returns management processes and quality repair abilities help clients maintain a high level satisfaction and loyalty with their customers.  
PanurgyOEM will deliver these services from their 90,000 sq. ft HQ facility in northern New Jersey.  Founded in 1983, PanurgyOEM offers a complete logistic lifecycle  including Assembly & Integration, Returns, Warehouse Logistics, Returns & Repairs.