SUSTAINABILITY
PanurgyOEM is committed to sustainability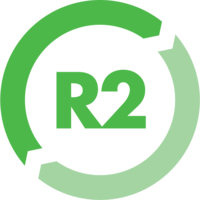 What is E-waste?
E-waste, such as computers, printers, tablets, and cell phones, contain toxic heavy metals such as lead, mercury, and cadmium. These toxic materials in our electronics can lead to long-term effects such as cancer, DNA damage, or birth defects. When they are thrown away in the trash, they end up in landfills.  These compounds can leak into soil and water, polluting lakes and streams making them unfit for drinking, swimming, fishing, and supporting wildlife. At PanurgyOEM, it is vital for us to attempt repair or recycle old electronics carefully, and never simply dispose of it with the trash.
How can we hold ourselves to a higher standard?
At PanurgyOEM, we we work with recycling partners who maintain the R2:2013 Standard. This is the latest version of R2, the electronics recycling industry's leading certification.
The R2 certification is solely for electronics recyclers to demonstrate to customers that equipment is being recycled with the highest standards for environmental protection, worker health and safety, and data privacy, and facility security. R2 was developed by a broad-based cooperative of electronics recycling stakeholders that included the U.S. Environmental Protection Agency (EPA), state governments, manufacturers, recyclers, trade groups, and non-governmental organizations.