AUTHORIZED SERVICE CENTER
Commercial printer and electronic products authorized repair and service by PanurgyOEM

Denon Authorized Repair Service

Established in 1910 as a division of the Nippon Chikuonki Shokai company, through a series of mergers and partnerships the company became Denon.   Denon Corporation is one of the pioneers in the development of digital audio technology and today offers audio and video products for both the home and professional markets.
In 2002, Marantz and Denon agreed to merge companies to create D&M Holdings
PanurgyOEM is a Marantz Authorized Service Center
PanurgyOEM enjoys a close partnership with Denon and is proud to be a Denon Authorized Service Center.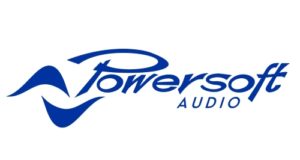 Powersoft Authorized Repair Service
Powersoft began in 1995 when three friends put together three ingredients in their kitchen: love for music, passion for technology and curiosity for experimentation. Luca Lastrucci, his brother Claudio, and their mutual friend Antonio Peruch began by modifying amplifiers and sometimes building them from scratch.
PanurgyOEM is a Powersoft Authorized Service Center

Christie Authorized Repair Service

The Christie Group includes multiple companies such as Christie Digital Systems, Christie Medical Holdings, Event Audio Visual Group and many others.  Founded in 1929 as a manufacturer of 35mm movie projectors, Chrisite became the leader in 35mm to digital cinema conversion technology.  Christie offers LCD, LED, DLP flat panel displays, 3D printing systems, digital signage, digital cinema solutions as well as many other products.
PanurgyOEM is a Christie Authorized Service Center

Brother Authorized Repair Service

Brother Industries, headquartered in Japan, started out in 1908 building sewing machines.  By 1962 they changed their name to Brother International Corp and entered the printer market about that time.   Brother manufactures and sells typewriters, multifunction printers, as well as their popular Brother P-Touch line of label printers.
Panurgy OEM is a Brother Authorized Service Center

Canon Authorized Repair Service

Canon (then Precision Optical Industry Co.)  produced the Kwanon, Japan's first 35MM camera with a focal plane base shutter system.  The company became Canon, Inc. in 1969.  They delivered the world's first inkjet printer with bubble jet technology in 1985.  Canon continued to lead the field with camera technology with their AE-1, EOS, Canon Powershot and ELPH systems.  The XEED is Canon's LCD projector system, Canon also produces HD camcorders.
Canon Business Solutions manufactures and markets multi-function printers, office printers, large format printers, scanners, production printers
PanurgyOEM is a Canon Authorized Service Center

Panasonic Authorized Repair Service

Panasonic, originally Matsushita Electric Industrial Co., started in Japan in 1918 as a vendor of duplex lamp sockets.  Over the years Panasonic continued to produce electrical components as well as household appliances such as rice cookers. They produced stereo equipment, short wave radios, CD players and televisions. Panasonic continues to make appliances, camera, HDTVs, they have consumer, industrial, automotive, energy, healthcare and communications divisions
Panasonic entered into agreement with the US auto manufacturer Tesla to participate in the production of batteries for Tesla.  This agreement could employ 6,500 people in the US and lower Tesla's battery costs significantly.
PanurgyOEM is a Panasonic Authorized Service Center

FUJIFILM Authorized Repair Service

Fujifilm, or simply Fuji, manufacturer some of the finest photography and imaging solutions available today.  Initially the company produced camera film, X-Ray and motion picture film.  Over the years Fuji entered the medical imaging (X-Ray), printing and electronic imaging markets. With the advent of digital imaging & photography the film market plummeted Fuji had the foresight to prepare for the switch to digital products,  Today Fuji is involved in commercial printing, optics, chemicals and many other imaging related companies.
PanurgyOEM is a FUJIFILM Authorized Service Center

3M Authorized Repair Service

Minnesota Mining & Manufacturing began operations in 1902, they produce everything from abrasives to adhesives, medical products, automotive products, electronic circuits and optical films.   3M also markets lines of labelers and large format digital printing systems such as those for vehicle graphics,  outdoor (signage) graphics as well as indoor graphics.
PanurgyOEM is a 3M Authorized Service Center