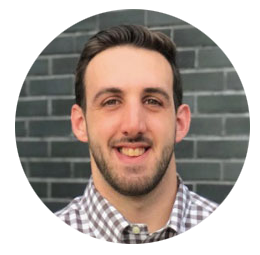 by Mark Palumbo
Director of Business Development, PanurgyOEM
In the world of business, recommerce is becoming an increasingly popular way to sell products. Recommerce is the process of selling used or returned products through alternate sales channels. These products may or may not have been repaired or refurbished prior to sale in the recommerce channel. There are a number of benefits to recommerce, including increased profits and reduced environmental impact. In this blog post, we will discuss the process of recommerce and how it can benefit your business!
Recommerce Definition:
Recommerce is a term that was first used in a Forrester Research report addressing technology spending trends in the later part of the 1990s. Since then the term has been used in multiple industries such as clothing, media and most typically, consumer electronics.
This article will focus specifically on the consumer electronics recommerce and the items to consider when deciding whether to enter the recommerce game.
The Benefits of a Recommerce Program
With prices for new technology, specifically mobile phones, now frequently over $1,000, a market for used, refurbished or overrun tech that may be considered 'obsolete' but still have core compatibility, has emerged.
The benefits of a recommerce program for a consumer electronics manufacturer are many, however the two main are sustainability and economic.
The benefits of recommerce from a sustainability perspective are:
– Extended product life: When a product is refurbished and resold, its lifespan is extended, which means fewer products need to be manufactured, saving resources and reducing your company's impact on the environment.
– Improved resource management: By selling returned or used products through recommerce channels instead of through traditional distribution channels (e.g., retailers), manufacturers can manage their inventory and stock more strategically.
From an economic perspective the benefits are:
– Increased profits: A study by IDC found that the average recommerce margin was 36% compared to 18% for new product sales.
– Reduced costs: A recommerce program can help reduce the administrative and logistics costs associated with returning and disposing of products.
– Diversified revenue stream: A recommerce program can provide a manufacturer with a new source of revenue, which can be especially important during tough economic times.
Sources of Recommerce products:
There are multiple sources for the goods to sell in your recommerce channel such as the individual or "side gig" where people can buy used, open box or new, earlier versions of products from sources such as an Amazon crate of returned products who then sell these items individually at flea markets or eBay.
Opened box products
One recommerce channel is the "opened box" channel that distributors or retailers can offer new or gently used products directly from their store or website without sending those items back to the manufacturer.
Buy used tech
Many companies are actively purchasing used tech whether through their website or, as in the case of a company called ecoATM, through their ATM-like kiosks.
Companies like Gazelle.com actively purchase used electronics via their websites
Trade-ins
Trade-ins or upgrades are another way manufacturers can acquire used tech which they may sell as-is, recycle or refurbish & resell depending on their business model. The trade-in model is great because it can 'lock-in' a customer for years to come.
Overruns
With tech products, and phones in particular, the latest model is always the best, more features, upward compatibility, etc. Often when a new release is announced it may completely kill sales of the current model. This can create pallets of brand new but unwanted products due to their tech version.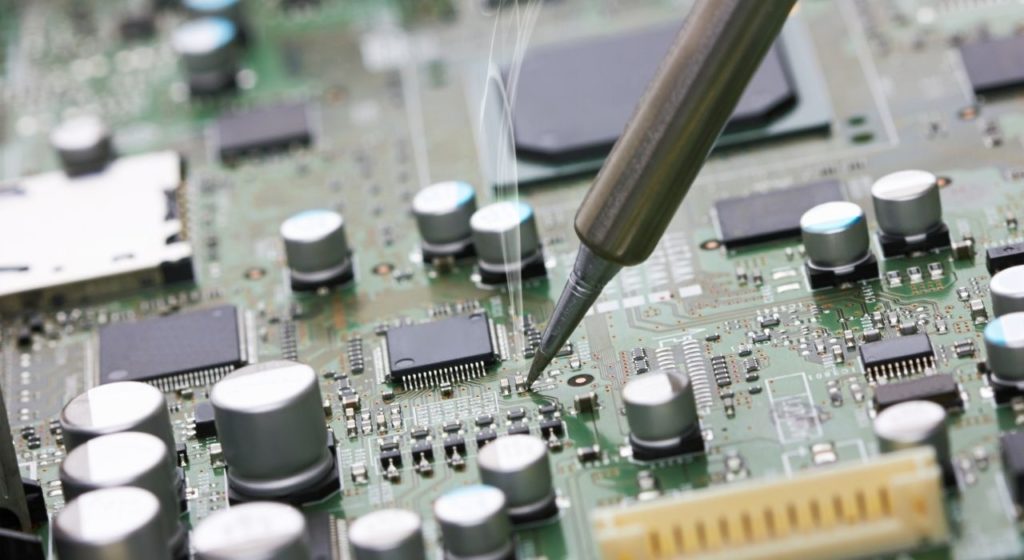 Repair and Refurbishment
Depending on the source of your products, repair and refurbishment may be a key component of your recommerce project. "Overrun" categorized products can enter the recommerce channel as-is since they are typically new-in-box and ready to sell. The same may be said for "Open Box" products that were simply returned after the package was opened assuming that all accessories and manuals remain intact.
Products destined for recommerce which were obtained in used condition or were returned by customers will need refurbishment and possibly repair. Products requiring repair cost the recommerce vendor more so these products have to be obtained at a lower cost than products that won't require a similar level of repair.
The Process of Recommerce
Now that we've discussed the benefits of recommerce, let's take a closer look at how it works. The process of preparing products for the recommerce channel typically involves five steps, a process we call "The Five Rs" of Reverse Logistics
The Five Rs of Reverse Logistics
A solid reverse logistics process is essential to a successful recommerce program. The team at PanurgyOEM has developed a roadmap for efficient consumer electronics reverse logistics.
Returns Management
Analyze and modernize the returns process.
API integrations allow for a seamless return process from distributors or individual customers, alerting us ahead of time to know what is coming.
This is vital for manufacturers giving credit back to their customers, or in some cases denying credit because the item and/or accessories were not returned or they were returned in poor shape.
Communication and timeliness is key for customer satisfaction and issuing the right credit back.
Repair
Inspect returns to determine if repair is required and if so whether the cost of repair fits into the economic recommerce model.
Replace exterior parts such as face plates, covers, lcd's, volume knobs, etc.
Replace interior parts such PCB's, components, resistors, power supplies, etc.
It is important that manufactures provide service partners with a consignment of spare parts to use. This drastically reduces repair times and makes goods available for sale much quicker.
Refurbishment
Refurbishment includes cleaning, re-accessorizing if necessary, packaging, etc.
Products maybe in B-Stock condition but they are missing service manuals, user instructions, chargers etc.
It is critical that each SKU is kitted correctly before being made ready for sale.
Recycling
Should the returned product be irreparable or too expensive to repair, appropriate recycling should be pursued, like having an R2 Certified Recycling Partner.
R2 stands for Responsible Recycling and is a standard specifically created for the electronics recycling industry by Sustainable Electronics Recycling International (SERI).
Recommerce
Recommerce Channels
There are multiple channels used for a manufacturer's recommerce program.
Manufacturer's "Refurb Store" or "Certified Pre-Owned", etc.
Depending on your repair & refurbishment protocols, you can probably label your products as "Factory Certified"
Controlled by the manufacturer, the "factory refurb store" probably has the highest margins.
3rd party channel
Ebay
Reverb
Amazon Renewed
Refurbish & Resell Companies
Wholesale international channel
Selling refurb products via alternative channels in other countries
Final Thought:
Recommerce can be an important component of a consumer electronics manufacturer's overall success. It can reduce waste/recycling, help you to sell "stranded assets" and help you reduce the level of broken/returned products taking up valuable warehouse space. Setting up a recommerce program requires careful planning to manage all the necessary assets and maintain profitability, where outsourcing may be a more attractive option.
For more information and to discuss your recommerce project, hit us up on LinkedIn or our website.