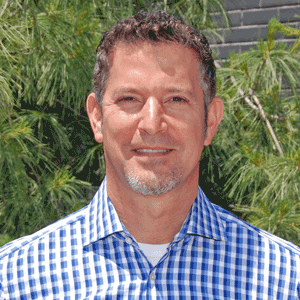 by Rick Levinson, President PanurgyOEM
Most consumer and pro electronics sold today are highly reliable products that just plain work
Return rates are about 20% on average, of which only a fraction actually require repair.  Service & repair can make or break customer satisfaction and brand loyalty. In addition, a few unhappy customers can affect thousands of potential buyers from any number of social media or product review platforms.
Repair isn't the sexiest, most profitable or even the most interesting part of the business but it's certainly one of the most important.  Especially if the item to be repaired is critical to a job function like a band's mixing board or just part of a person's daily life like their laptop.  This is why it's critical to be able to give your customers a tight, accurate turnaround window for their repairs.
Manufacturer's service strategies are as different as their companies, some electronics manufacturers repair in-house, others have a single service partner while others have a discrete network of service centers.   Some require their authorized dealers to also offer repair services on the products they sell.
There are Pros & Cons with each model,
In-House
The in-house model theoretically means that there is better access to the designers and manufactures of the products to be repaired, giving the repair staff a technical advantage over any other repair facility.
The challenge with repairing products in-house
The trouble is that repair volume is lumpy; while one month it's quiet, the next there's an explosion of activity.   The main issues are that your resources – both human and capital – are tied up with often long periods of inactivity.  The flip side is when activity significantly increases, there is no "bench" from which to backup busy technicians.
Capital is also tied up with facilities and equipment that aren't generating any revenue during slow times, and the bottom line is – does an innovative manufacturing company really want to tie up resources on the repair side of their business?
The independent service network
A common approach is to have a network of independent providers acting as authorized service centers to handle repair.   Some manufacturers have two or three such centers, others have dozens. The advantages of this model are:
Better reach.   There are a lot more places customers can send their repairs, minimizing the inconvenience of being without a product.
Capacity.  The discrete service network's capacity should be greater due to a broader footprint – more benches – more techs, etc..
The issue with the independent service network model
Many times we've seen that the issue with this model is the consistency of service.  All of the service centers have different management styles, different processes and may have different levels of training.  The turnaround time you get from your Nebraska service partner may be very different from what you get from your partner in Arizona.
There can also be supply chain issues as well where instead of shipping all the necessary parts to a single location, multiple shipments to multiple vendors have to be managed.
Different service levels offered by service centers from different companies can be a key factor in negatively affecting customer satisfaction.
Elasticity
One issue with both models mentioned above is elasticity, meaning the ability to bring in additional manpower during periods of heavy repair volumes.  Most manufacturing or independent service facilities don't have the extra staff who are properly trained that can move in to help out should the core team get overloaded.
The national independent service center
Often the best solution for many companies is a single service vendor model.  This frees up resources from the manufacturer (human and capital) and gives the manufacturer a single partner on which to focus their attention.
Consistency in your service operation is a key advantage of working with a single independent service center.   The one company approach should be able to deliver a standard turnaround window for repairs which, if reasonable enough, will improve customer satisfaction.   Also, the manufacturer has a single partner to manage their supply chain, simplifying the ordering and parts logistics processes.
A single independent service center partner will also be more elastic to service high volume traffic times as they are the sole repair facility, a larger part of their organization is focused on your repairs so they will have more staff cross-trained to handle repair overload.
about PanurgyOEM
PanurgyOEM is a 35 year old company with the sole of a startup.  We've been offering repair, refurbishment and logistical support for some of the largest and some of the newest companies in the market.
Our 90,000 sq ft New Jersey facility is convenient to major highways, ports and 3 of the largest airports in the US.   Our customers rely on our quality service and guaranteed turnaround windows to satisfy their customers and enable growth of their businesses.
If you have a service network that needs stabilization, please call Mark Palumbo at 973-625-4056 ext 261.