PanurgyOEM congratulates our friends at 3dRudder, Kolibree & Panasonic Mobile for being selected as honorees for the 2017 CES Innovation award. We are proud to partner with these fine companies who offer the best in consumer electronics quality and innovation.

3dRudder designs revolutionary foot-powered VR, gaming and 3D motion controllers, used while seated, to move intuitively and naturally in VR worlds, 3D games, 3D environments, and CAD/CAM software. The company was founded by designers, architects and start-uppers united in wanting to change the way to move in VR and 3D virtual environments.
The "VR Edition" controller has been named a CES 2017 Innovation Awards Honoree in the Gaming Hardware and Accessories category.
Learn more about 3dRudder here: www.3dRudder.com
Youtube channel: https://www.youtube.com/channel/UCq5xGN4UsDN1VO6ii9q05uw
Facebook: https://www.facebook.com/3drudder/?fref=ts
LinkedIn: https://www.linkedin.com/company/3drudder

Kolibree, the smart oral care company, is dedicated to innovation of connected health solutions. The world's first connected sonic toothbrush with 3D motion sensors, Kolibree uses proprietary technology for an interactive tooth brushing experience for children and adults, and provides real-time feedback to improve oral care. Kolibree has offices in New York, Paris and Hong Kong. Visit kolibree.com,
Kolibree's new Ara has been named a CES 2017 Innovation Awards Honoree for being so smart it works either with or without the companion Kolibree app. Kolibree's Ara toothbrush keeps tabs on your real-life habits to help improve personal oral care even when you're too busy to open the app, too tired to find your smartphone or simply traveling without Wi-Fi.
Learn more about Kolibree Ara here: https://www.kolibree.com/en/ara/
Kolibree Ara at CES: https://youtu.be/E9AEpGA574Y
Youtube channel: https://www.youtube.com/user/sharekolibree
Facebook: https://www.facebook.com/sharekolibree
LinkedIn: https://www.linkedin.com/company/kolibree-sas?trk=top_nav_home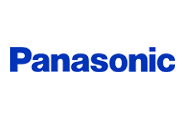 Panasonic Mobility
Underscoring its position at the forefront of mobility innovation for the evolving workplace, Panasonic has earned two AOTMP (a global leader of telecom management best practices and industry standards) Mobility Awards at CES 2017 – Best Industrial, Rugged Laptops and Best Industrial, Rugged Tablets for its Toughbook® rugged computers and Toughpad® FZ-G1 fully rugged 10.1-inch tablet.
Celebrating its 20th anniversary in 2016, Panasonic Toughbook computer is the gold standard of rugged laptop technology, having been named the undisputed market share leader of rugged laptops for 14 consecutive years.1 It is engineered with enterprise-grade security and can withstand drops, spills and more, to perform in the roughest environments. That is why more mobile professionals choose the trailblazing form factor flexibility and world-class wireless performance of Panasonic Toughbook computers that feature embedded Wi-Fi and optional embedded wireless mobile broadband that delivers the connectivity demanded by today's fast-paced, mobile workforce.
The world's bestselling 10.1-inch fully rugged Toughpad FZ-G1 tablet provides a powerful, groundbreaking tool for mobile professionals in government, public sector, enterprise and field service environments. Innovative features including a waterproof digitizer pen and the optional docking kiosk, combined with the glove-sensitive touchscreen and optional 28-hour hot-swappable battery, provide mobile workers with the flexibility to customize the tablet to best suits their needs. The FZ-G1 is engineered to withstand the inevitable hard knocks, drops and spills of life on the road and operate flawlessly in any environment — from intense heat and sunlight, to pouring rain and freezing temperatures. The tablet includes enterprise-grade security, connectivity and flexibility designed to maximize mobile workforce performance and communication.
Learn more about Toughbook & Toughpad here: www.panasonic.com/toughbook.
Panasonic Mobility Youtube channel: https://www.youtube.com/user/ToughbookToughpad
Facebook: https://www.facebook.com/ToughbookToughpad
Blog: http://www.panasonicforbusiness.com/